"The man carries the book."
Okay not literally. Or not unless you're at primary school and a bright-eyed seven year old with
very good
manners has his eye on you and your sherbet dib-dab.
"The man carries the book," is a quote from
Laura Kinsale
.
Now, I love Laura Kinsale. I'm a freakish Laura Kinsale fan girl. I read her books on my kindle and then I buy them in paperback just so I can stroke them on my bookshelves.
Damn it, I BELIEVE in Laura Kinsale.
So when she tells me that the man carries the book, I am forced to believe it must be true, because to doubt Laura Kinsale would be like discovering fairies don't exist (don't
even
say it).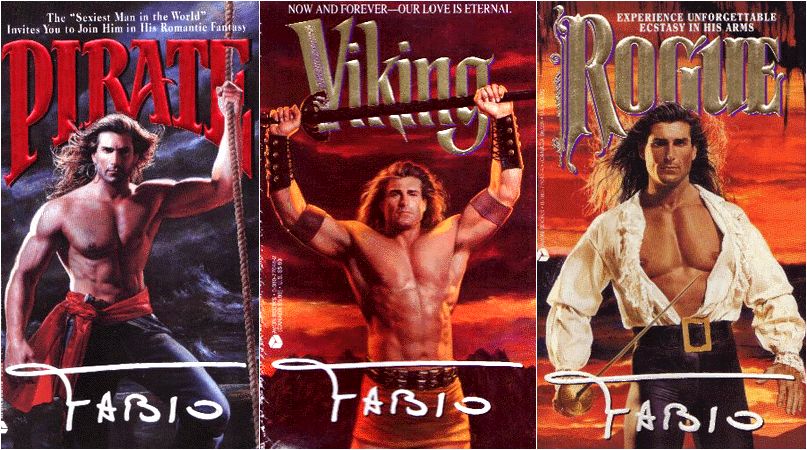 Gratuitous Fabio pic... there can be only one.
But what does she actually mean?
The point she - and the wicked wits behind
Beyond Heaving Bosoms (
Sarah Wendell and Candy Tan of
Smart Bitches, Trashy Books
fame) - are making is that you can have a romance novel with a too-stupid-to-live heroine as long as your hero cuts the mustard.
Heroes are what makes or breaks a romance.
So my question to you, ladies and gentlemen, is.
.. what makes the perfect hero?
If you're struggling to remember, I cordially invite you to check out
MY best romantic heroes of all time
from book, stage and screen. With pictures. Make sure you have a hankie for that drool.
Complete these ten questions.... and find out what everyone else thinks!
Thanks for playing!
Meg
Find me on Twitter:
@charitygirlblog